I'm Bren, a busy (formerly NYC) CA screenwriter.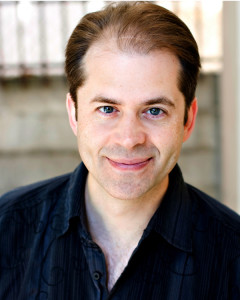 With a BA in Communications and a Masters in Teaching, I taught middle and high school English,  trained business professionals in Microsoft Office, and grew into web development while working tech support.
It was during that time that I wrote my prequel to Shakespeare's Hamlet.
After a pilgrimage to Wittenberg, Germany, the Globe Theatre in London and Stratford-on-Avon, I cloistered myself in iambic pentametric verse, until, in 2001, roughly 400 years to the day after Hamlet first prevaricated across the Elizabethan stage, my Wittenberg beheld the light of day.
Actors loved it, and it brought me in contact with script consultant/director/filmmaker Peter Bishai, who told me that if I was crazy enough to write Wittenberg, I was crazy enough for screenwriting. We co-wrote two scripts, the award-winning, comic adventure The Dueling Accountant (a learning experience to be sure), and our thriller, Rapid Eye Movement (forever seeking production funding).
Along the way I became obsessed with story.  I savored McKee, Truby, Vogler, other gurus, and the pantheon of great film makers.  In 2004, I created www.bren.us to celebrate film, and to justify all my movie watching.
I taught screenwriting at the Haven in NYC, and Damah Film Festival, studied with Act One Program in Hollywood in 2006, moved to CA in 2008 and began developing my reputation as a script analyst.
I've written in multiple genres and I'm currently developing a Faith-based teen movie franchise with 4L Films.
Check out my projects, my story resources and seminars.  You'll be glad you did.